Plenary
The power of picturebooks in ELT
Picturebooks tend to be associated with younger learners, however, in this talk I shall demonstrate that picturebooks are suitable for teachers and their learners of all ages, from pre-primary through to secondary education. Showing different picturebooks, I will demonstrate the power picturebooks have in supporting language development, critical thinking and intercultural understanding – all through the inter-animation or pictures, words and the gaps between!
Workshop
Play for real in early years language education
This workshop looks closely at circle time and formats with a view to showing how they support child-initiated play in English. Together we shall look at the formats in game-like activities, try them out and reflect on the implications for our practice and the children's use of English during play.
BioData
Sandie Mourão (PhD) is a teacher educator, author and educational consultant specialising in early foreign language education and the use of picturebooks in all areas of language education. At present she is a researcher at Nova University Lisbon, where she is investigating intercultural citizenship education through picturebooks in English. Sandie has written text books (e.g. Best Buddies, Macmillan Mexico 2007; Discover with Dex, Macmillan Iberia, 2015) and teachers' resource books (e.g. Teaching English to Pre-primary Children, Delta Publishing, 2019), edited academic volumes (e.g. Early Years Second Language Education: International Perspectives on Theories and Practice, Routledge, 2015) and is a regular contributor to edited collections, journals and magazines related to ELT and children's literature. She is co-editor of the CLELEjournal an open access online journal, which supports the integration of children's literature and language learning http://clelejournal.org/.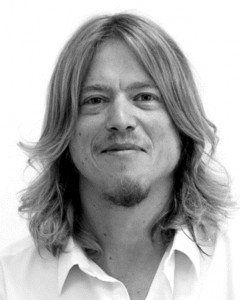 Plenary
Fresh looks and new angles for teaching teens
In this session we shall look at a wide range of areas including teacher mindset, classroom management, exam preparation, error correction, task design and productivity. For each of these I will try to offer you fresh perspectives and useful insights through anecdotes, analogies and examples from my own teenage classes. These, I hope, will stimulate and fuel your teaching through the remainder of the academic year. Suitable for new teachers, seasoned veterans, trainers and directors alike.
Workshop
Structure in the teenage classroom
As the teacher, we decide how we set up activities. We decide how we frame our message when we are talking to students. We decide when those students need pushing, when they need support and when they need some space. In this workshop we shall look at the underlying workings of our teenage classes and the options we have available to us when providing structure, be it in terms of classroom management issues or a question of task design. Suitable for new teachers, seasoned veterans, trainers and directors alike.
BioData
Chris is a trainer based at ELI, a language academy, in Seville, Spain. He works with teachers across a wide variety of contexts: at in-house level, as tutor on the Trinity Certificate and Diploma courses and in conjunction with local education authorities. He has previously held posts with the British Council in Damascus and Barcelona. He is a regular speaker on the international conference circuit, and his first methodology book, Understanding Teenagers in the ELT Classroom, is now available from Pavilion Publishing & Media.